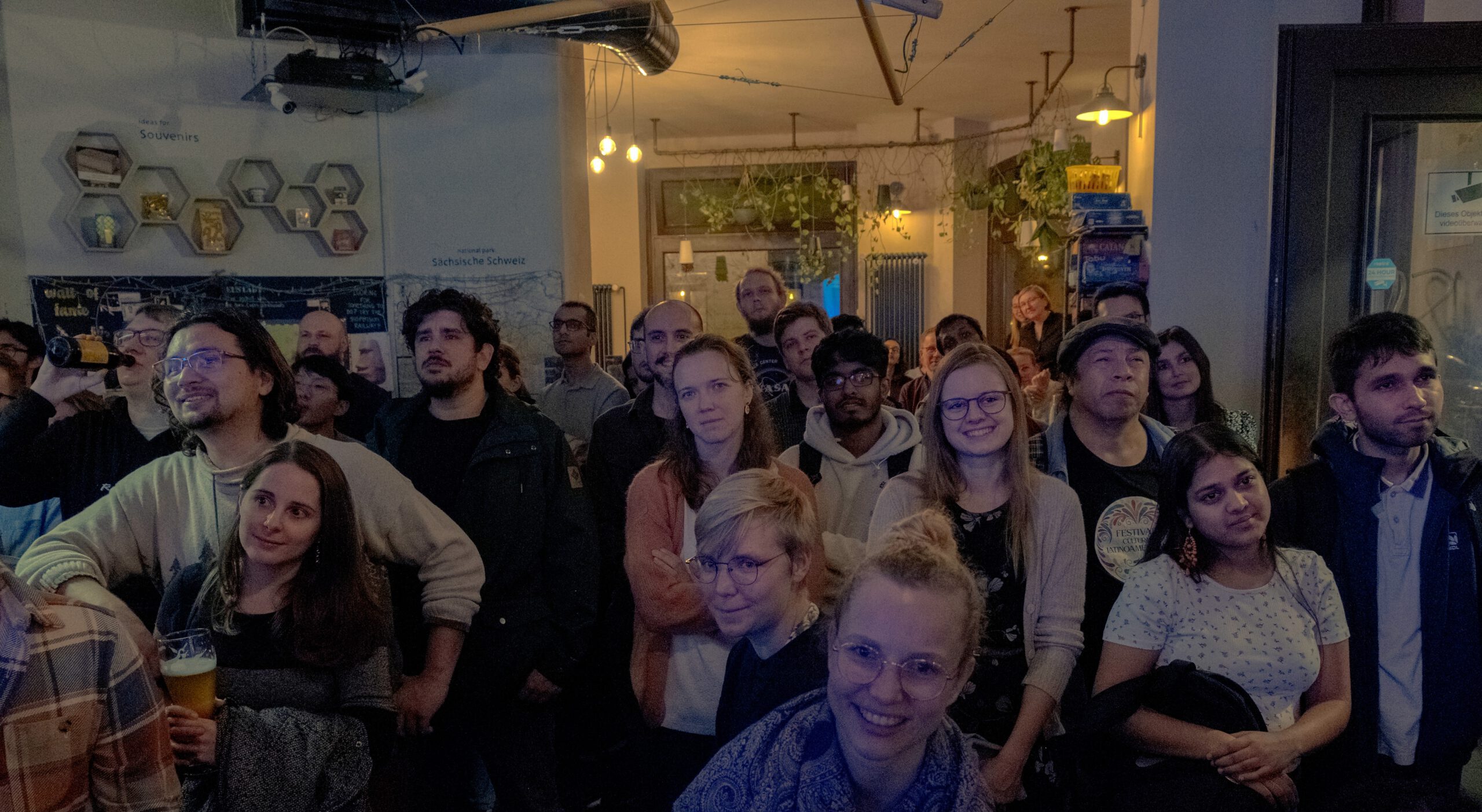 BEEROLOGY 2023
"I'm not a scientist, but I understood everything. It was truly amazing!"
Science, Beers, and Cheers!
From October 10th to 19th, 2023, the scientific pub festival "Beerology" took place for the first time in Dresden's Neustadt. Over five evenings, more than 350 science enthusiasts and beer lovers gathered at the bar of the Mondpalast Hostel and the Zapfanstalt. This was a resounding success, as there wasn't an empty seat in the house!
More than 350 participants
It's 7:00 PM, and the pub is slowly starting to fill up. People are streaming in, laughing, grabbing drinks, and engaging in lively conversations. Some eagerly gaze at the stage where the final preparations are being made. The show is about to begin!
In a cozy pub atmosphere, visitors had the opportunity to experience science up close. From biomedicine to computer science and particle physics, a wide range of topics was covered. Doctoral students and professors took the microphone, providing interactive and entertaining insights into their current research right here in Dresden. Afterward, spirited discussions and probing questions ensued.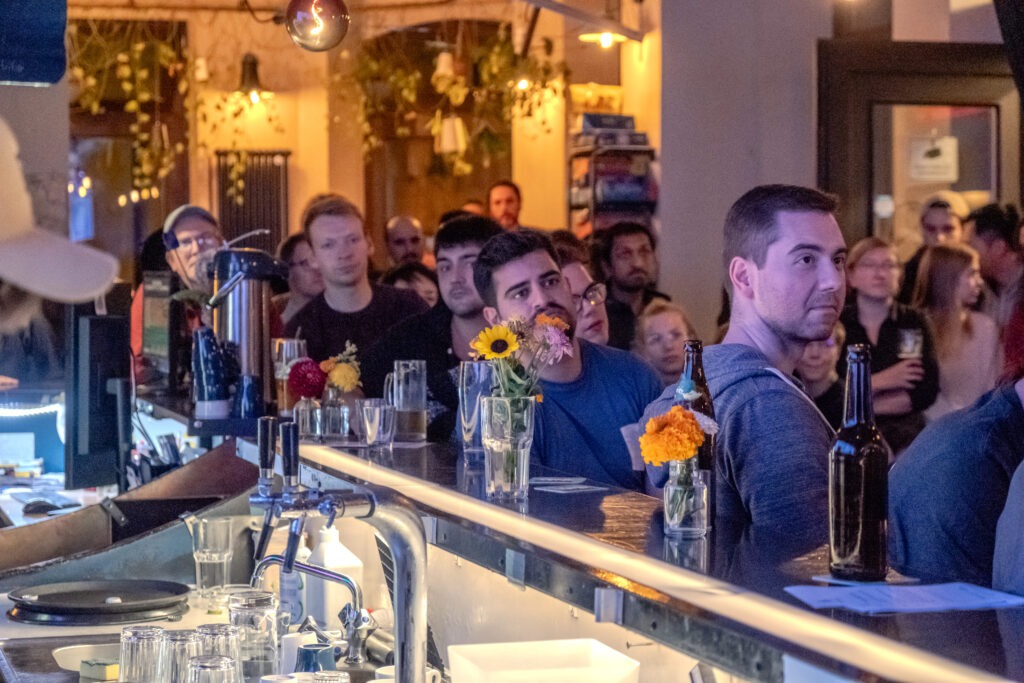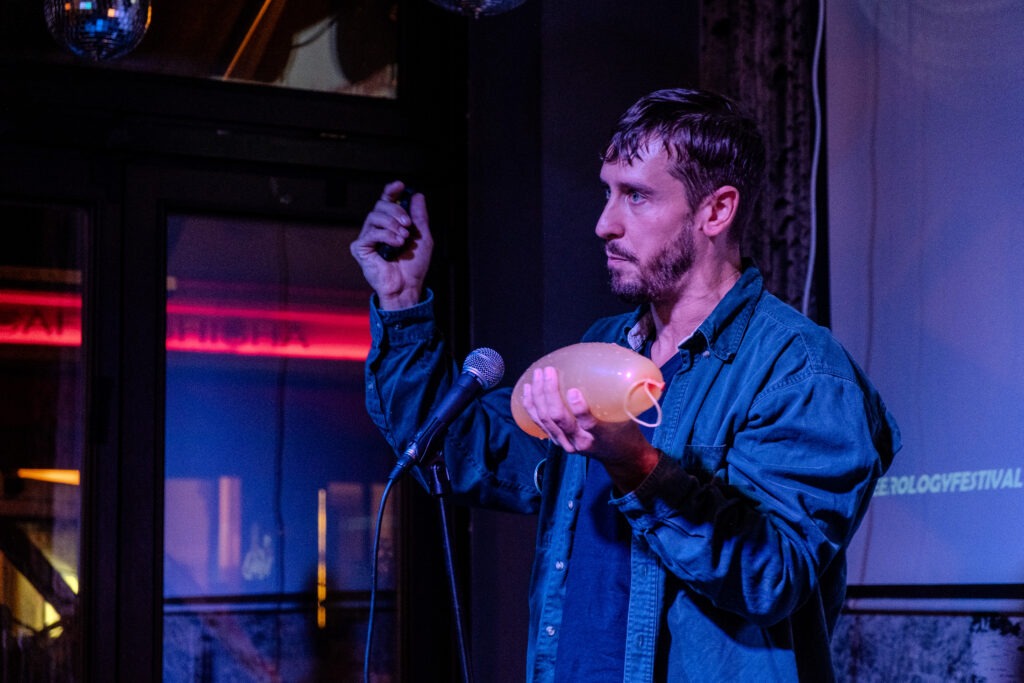 Our event also reached out to the English-speaking community in Dresden. On two evenings, international researchers presented their work in English, actively contributing to the city's cultural diversity. This was warmly welcomed by the expat community in Dresden.
A very special beer tasting
To cap it all off, Lohrmann's Brew hosted a special beer tasting experience. The two founders, who are also professors at the Technical University of Dresden, guided the audience through the brewing process, accompanied by a delightful array of samples.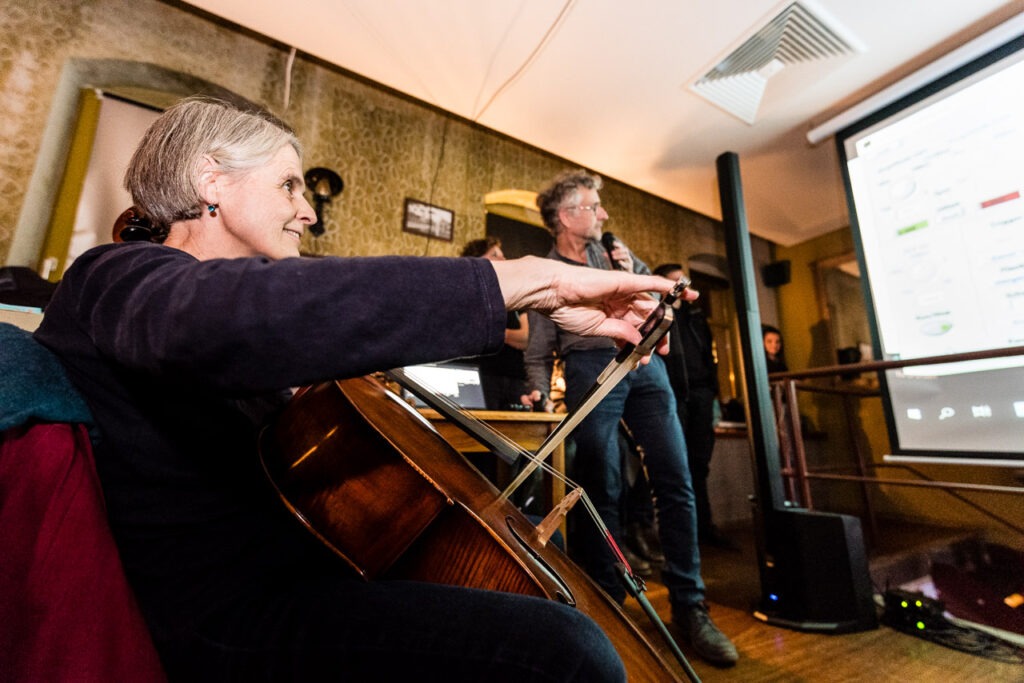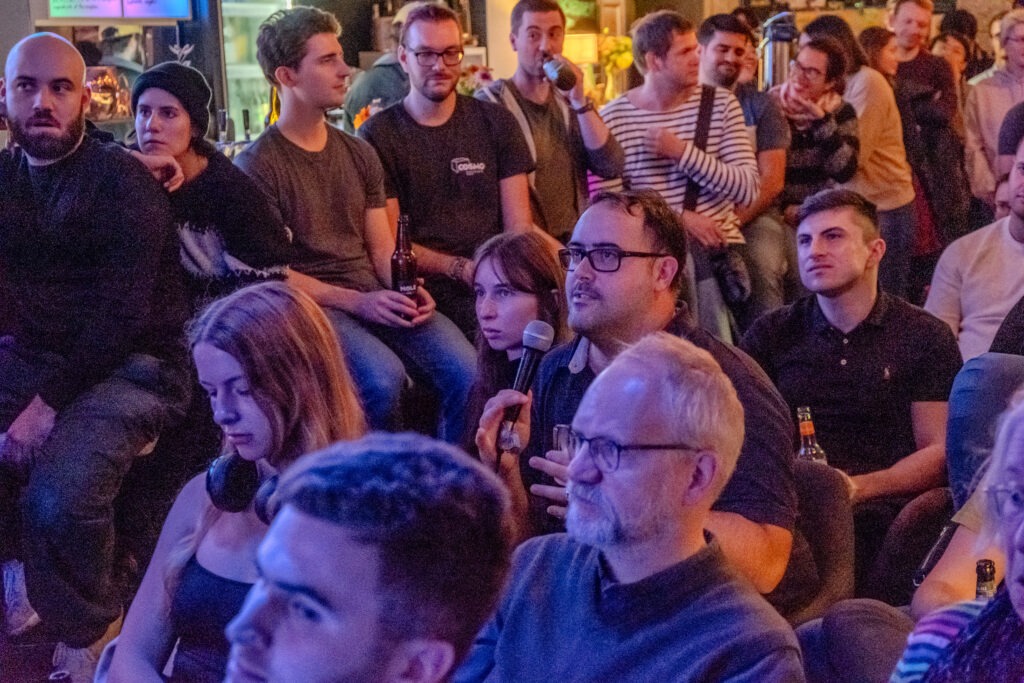 We will be back!
We'd like to extend our heartfelt thanks to all the speakers: Gabriela Santos, Matt Bovyn, Ina Hollerer, Richard Best, Ivey Sebastian, Jesse Veenvliet, Marcus Jahneel, Michael Kobel, Jan J. Weigand, and Thomas Henle. We also want to express our gratitude to our volunteers, our graphic designer Aleksandra Sljukic, and Daniel Frieboese for the photos. You all are the best!
Additionally, we would like to convey our sincere appreciation to the Zapfanstalt, Mondpalast Hostel, and our generous sponsors: Scionics Computer Innovation, Open Sesame Therapeutics, the Max-Planck-Institute for Molecular Cell Biology and Genetics, and Lohrmann's Brew. Without their generous support, this fantastic event wouldn't have been possible.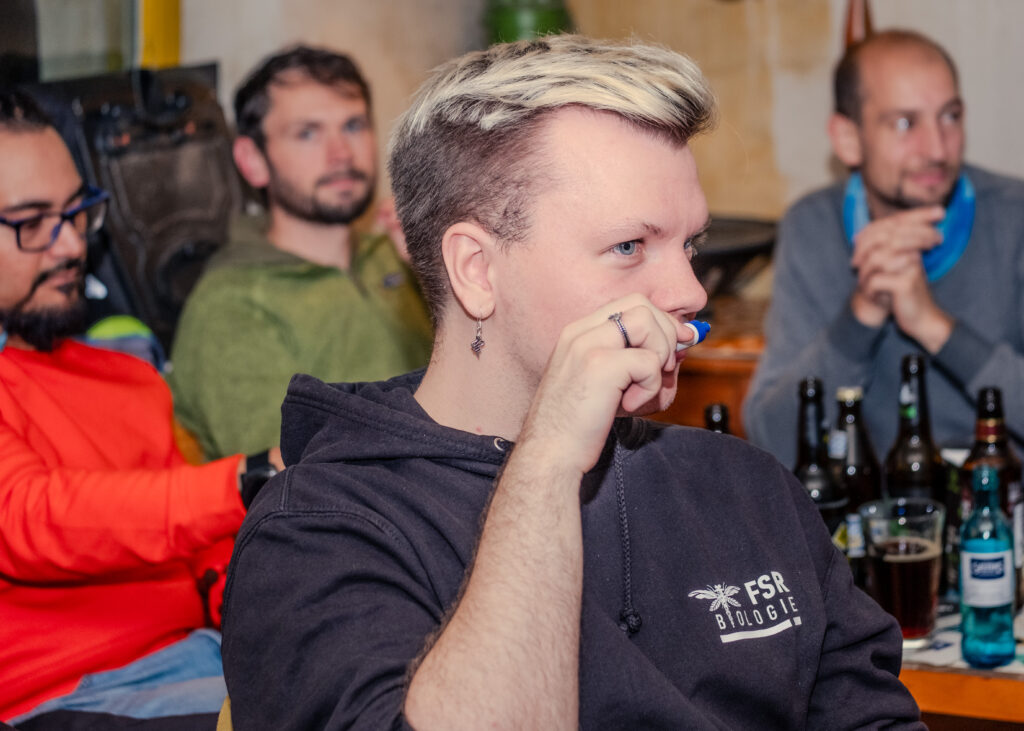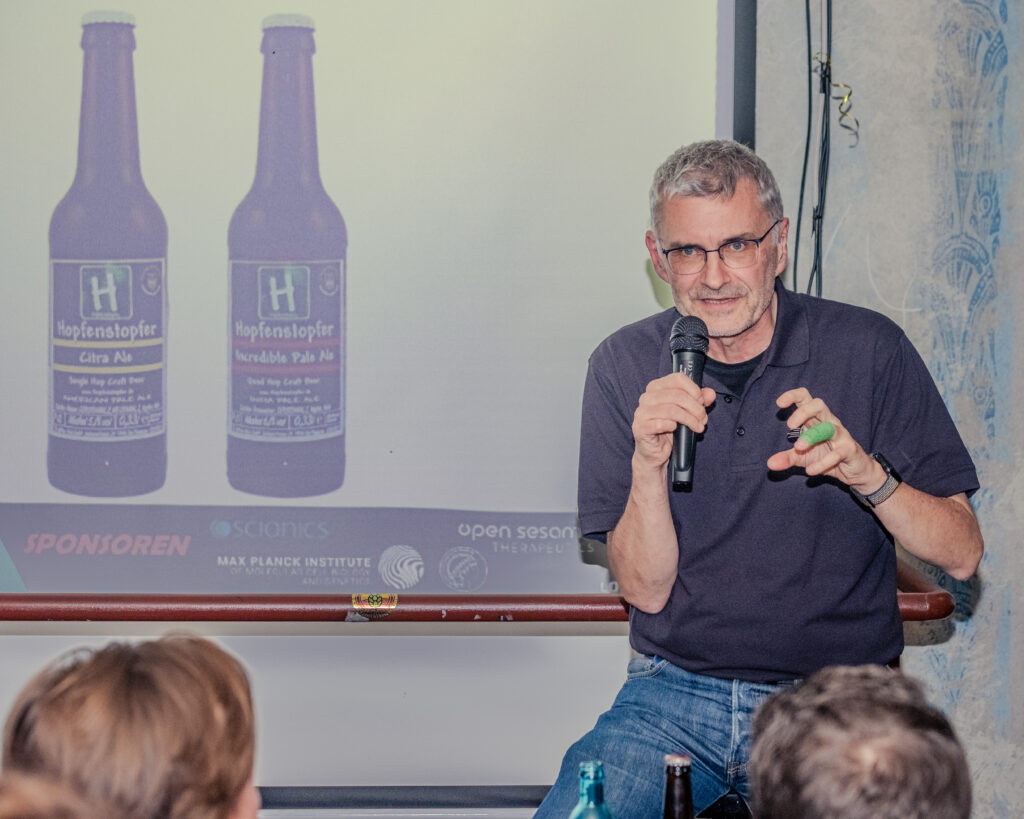 We're eagerly looking forward to a second edition in 2024!